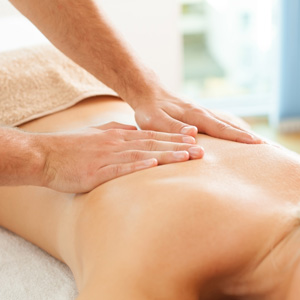 The general public, athletes and other heavily muscled people believe in no pain, no gain.
While adequate pressure is definitely needed for the client to feel well contacted, we now frequently encounter clients who show up requesting as much pressure as we can give, sometimes even boasting, "You can't hurt me!"—as if that were a good thing.
The fact is deeper or more pressure isn't always better.
What we typically see when clients ask for DEEP TISSUE massages are clients are ending up bruised or even injured through the application of excessive force. Note to mention the our therapist are injuring themselves, trying to fulfill inappropriate requests for as much pressure as possible and the deep tissue massages are compromising the longevity of the therapists. They can't maintain that level of pressure for 20 to 40 sessions per week without burning out physically, mentally or emotionally.
The most important piece of information that we need to understand and promote is that the change in tension levels in the body is something caused by changes in the nervous system. The truth is, muscles relax more when the nervous system tells them to
So, how to help your massage last longer with better benefits?
Relax! Please understand that your letting go from inside out is the best thing you can do for yourself—in general and while receiving massage.
With your letting go from inside-out and the therapist giving intelligent input with just the right amount of pressure, movement and intent, the therapeutic result will be deeper and more long-lasting.
Know that at Go Health our massage therapist are certified and trained to perform the best massage possible to help your body heal. You simply can't go wrong with any of our therapist!!