Chiropractic Care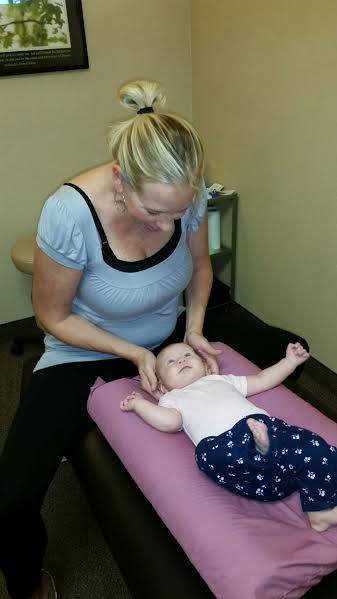 We use a number of highly-effective adjusting approaches to help improve spinal biomechanics and reduce nervous system interference. The approach we use is based on our clinical judgment and years of experience.
The primary adjusting techniques we use include:
Diversified
After identifying which vertebrae have lost their normal motion or position, a specific manual thrust is applied to free up "stuck" spinal joints. Diversified»
Activator Methods®
This is a system of spinal evaluation combined with a handheld adjusting instrument that delivers a consistent, low-force thrust. Activator Methods®»
Cox Flexion-Distraction
We use a special table so we can traction your spine, opening up the spacing between spinal vertebrae and relieving pressure to spinal. Cox Flexion-Distraction»
Cranial Sacral Therapy
Cranial sacral therapy is a gentle, noninvasive form of bodywork that addresses the bones of the head, spinal column and sacrum. The goal is to release compression in those areas which alleviates stress and pain.
Maternity and Prenatal Adjustments
Chiropractic care during pregnancy can provide benefits for women who are pregnant. Potential benefits of chiropractic care during pregnancy include:
Maintaining a healthier pregnancy
Controlling symptoms of nausea
Reducing the time of labor and delivery
Relieving back, neck or joint pain
Prevent a potential cesarean delivery
Chiropractic for Children
Not only are adjusting techniques modified for each person's size and unique spinal problem, an infant's spine rarely has the long-standing muscle tightness seen in adults. This makes a child's chiropractic adjustments gentle. Many patients report that chiropractic care has been helpful for colic, ear infections, erratic sleeping habits, bedwetting, scoliosis, "growing pains" and many other common childhood health complaints.
Acupucture
Acupuncture can help out with a wide variety of ailments including but NOT limited to joint pain, arthritis, anxiety/mental disorders, smoking cessation, weight loss, and facial rejuvenation. Call 763-533-9997 to schedule an appointment.
Custom Spinal Pelvic Shoe Inserts
We have the newest technology in Minneapolis to assess how your feet are affecting your health using our digital foot scanner. Our doctors have helped thousands of people with foot pain issues and our Robbinsdale clinic's custom inserts are second to none in quality. Come in today, if you haven't already, and have your feet scanned. Orthotics»
Get Your Nutrients
Go Health Chiropractic offers a wide variety of supplements intended to provide nutrients that may otherwise not be consumed in sufficient quantities and help aid the body in healing in supplement to chiropractic care.
Whole Body Vibration
Go Health Chiropractic is one of the few health providers in Minnesota to offer Neuro- musculoskeletal rehabilitation using VibraWav(tm)
The medical benefits and advantages of VibraWav as testified by medical professionals that use the VibraWav, are tremendous. Vibration therapy and exercise on the VibraWav is becoming an everyday part of their rehab and therapy programs. Whole Body Vibration (WBV) is being accepted world wide by major medical, rehabilitation, and therapeutic centers throughout the world.
The VibraWav is one of the few vibration platforms that give off vertical vibrations, which is preferred by medical professionals and fitness trainers alike. VibraWav allows people with conditions such as Peripheral Neuropathy, osteoporosis, scoliosis, arthritis, multiple sclerosis, Spinal Stenosis, stroke victims, Parkinson's Disease, back pain, obesity and more, to benefit from vibration therapy, vibration exercise, and vibration training on the plate within their personal limitations.
VibraWav also allows the patient to go through physical therapy, rehab exercise, and massage rehab with less pain…drug free. WBV can also energize, increase range of motion, rebuild healthy muscle tissue, increase circulation, reduce tension and stress and help aid in weight loss. 10 Mins on VibraWav is equivalent to 60 mins in the gym.
For more information on Whole Body Vibration or packages, call 763-533-9997
DOT Physicals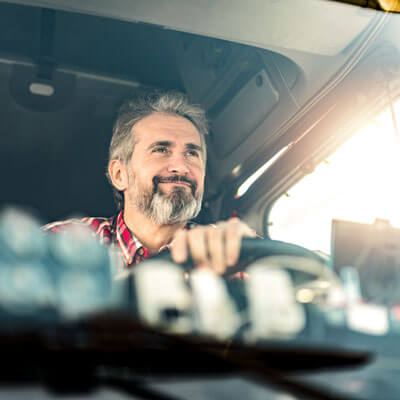 Dr. Lindsay Daniels and Dr. Nicole Des Marais are both registered medical examiners on the Federal Motor Carrier Safety Administration's National Registry of Certified Medical Examiners. They have completed the required training and testing concerning the Federal physical qualifications and standards for truck and bus drivers and possesses the necessary knowledge and professional credentials to perform physical qualification examiners for commercial motor vehicle drivers in accordance with the Federal Motor Carrier Safety Regulations (49 CFR 391.41 -391.49).
Give our Robbinsdale chiropractic office call to schedule an appointment today!
---
Chiropractic Care | (763) 533-9997